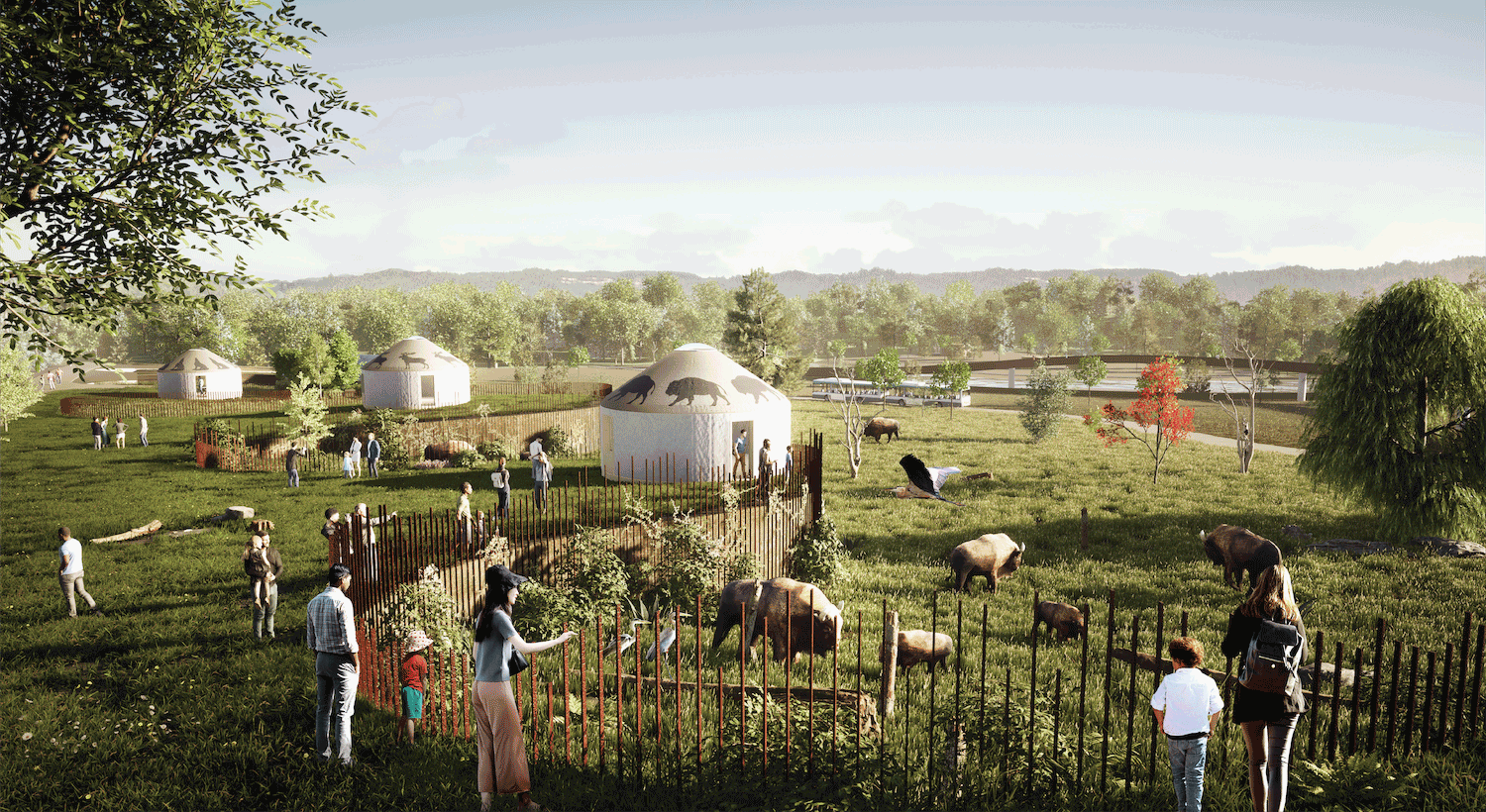 Wilderness North - a Canadian overnight experience
For the past two years, Mandaworks has led a collaborative team to bring the vision for a new Toronto Zoo Master Plan to life. Nestled in the Rouge River Valley and a stone's throw from the vibrant downtown core is the beloved Toronto Zoo, an incredibly well-visited, unique Toronto attraction. The comprehensive Toronto Zoo Master Plan injects energy into a bustling yet ageing site while also providing a blueprint for the evolution of the Zoo covering the next twenty years. The Zoo's needs are shifting, which requires a re-thinking of the site to better serve the many species that call the Zoo home; additionally, guest experience is improved to facilitate and showcase the world-class research and animal care already taking place onsite. Building on the site's existing successful qualities and assets, the master plan concept proposes a plethora of new programs, buildings, and experiences. New and returning guests are treated with awe filled journeys, enticing them to extend their stay and return to enjoy the novelty of discoveries each season provides.
Read more about this expansive, complex, and multi-faceted project here.